When we sat to think about our Woman Crush Wednesday, we all let out a resounding yes when we mentioned Cocoa Vintage's founder Crystal Antoine Alleyne. Crystal is the artist behind one of Trinidad and Tobago's most adorable miniature sculptures; wearable art in the form of tropical-themed jewelry. Way ahead of her time, Crystal was creating a range of cute hand-painted pieces, using mixed media like clay, glass beads, leather, gold glazes, and cut-out acrylic shapes for years. Now her aesthetic is all over the top trendy social media pages. Her work is the definition of Caribbean, with Cocoa pods, bananas, parrots, coral and native flora inspiring most of her menagerie. Her commitment and passion are alive, and she keeps inventively coming up with new irresistible items like jewelry bowls and most recently, a tea candle holder!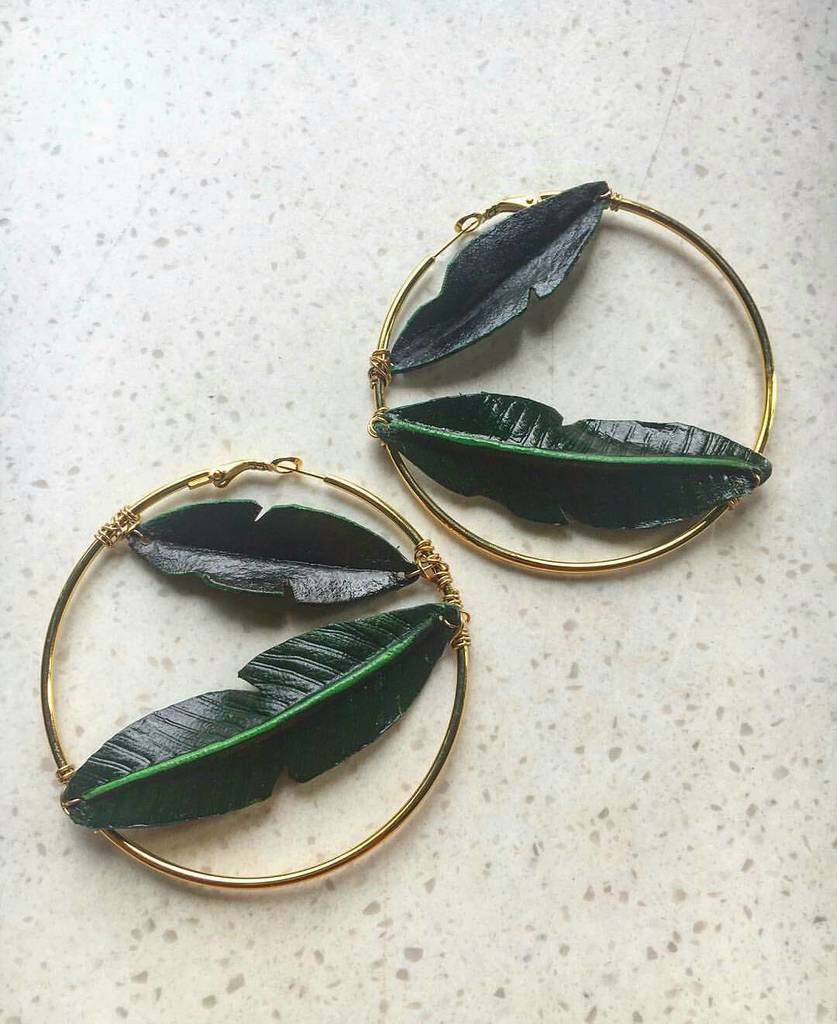 We love looking through her Instagram where she not only shares beautiful pictures of her designs, but where she documents much of the behind the scenes process. Sweetly her son makes it into her stories, where he poses as a fit model and helper! She also shows us how she experiments with different clays and molds, and sometimes they don't work out the way she hopes. It's such a cool journey to tag along on, observing the countless steps from molding to hand-painting and glazing. She has an affinity for things that look, well, vintage! With crack details in her ceramics and organic brush strokes in her finishing, her timeless pieces can easily be taken for buried treasure. Her talent and imagination are wondrous, and keep us glued to her feed. If you love bright colours and Caribbean nostalgia, this is definitely a brand you need to be following.
Crystal describes herself as being "in love with the Caribbean Aesthetic" and we are in love with Cocoa Vintage too! As a matter of fact, Cocoa Vintage jewelry and Bene Caribe prints go together like clothing and accessories (see what we did there?) take a peek at some of the ways we've combined her fabulous pieces with our clothing:
Are you following Cocoa Vintage as yet? Check out @crystalcocoa on Instagram or visit http://www.cocoavintagejewellery.com to purchase some of her gorgeous colourful pieces! We are crushing hard on this one, today and everyday!